1080.
That's the average of all your guesses! You were no less than 48 yesterday trying to guess the final number of backers, with answers going from 921 to 1302.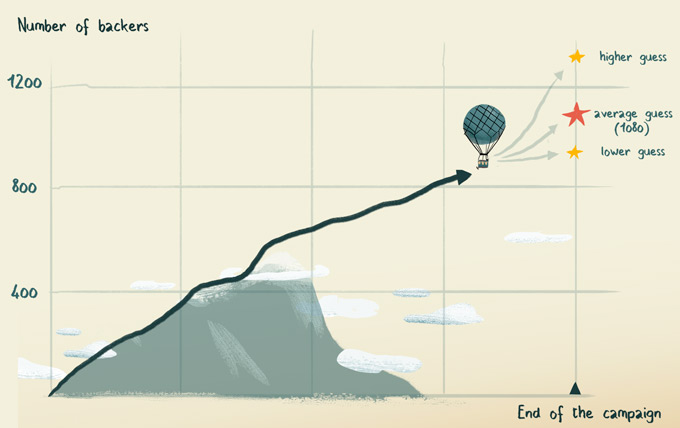 1080, why not? It would be great if we could reach the backers prediction, so to have the odds in our favor I decided to merge together all remaining stretch goals to a giant, greater stretch goal. It makes or breaks!!
Fusion!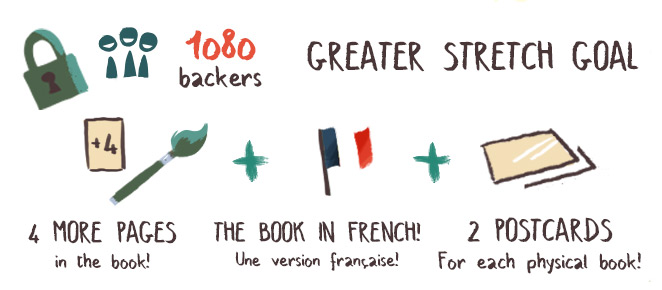 If we reach 1080 backers, I will add four extra pages to the book, will translate the book in French, and will give two extra postcards to every backer of the (physical) book!
I don't need to tell you that reaching this new objective or not relies a lot on you, throughout these 5 final days 🙂
If you want to help me reaching it, please spread the word! Do you have Facebook? Twitter? Do you talk with friends or family ? They're already 3 different ways to spread the project, so we could make it.
Let's do this!!