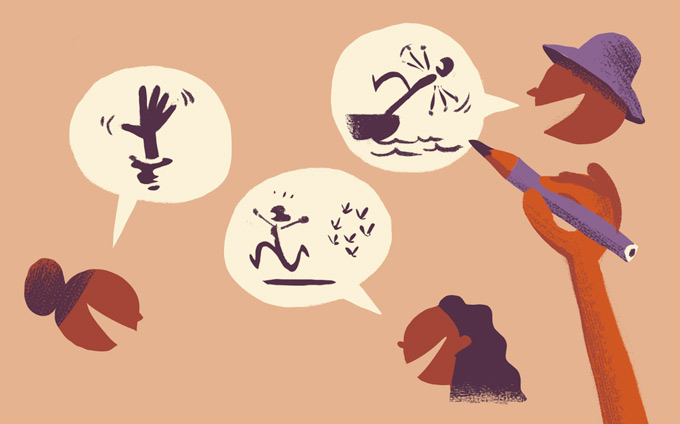 So many great news!
I usually prefer focusing on one big news for each update, but today I don't have the choice, because we have 3 big news!! Where should I start?
1) The project is now 200% funded!
Awesome milestone!
I'm very glad we're here. And we're only halfway to the end of the campaign. Thanks a lot for your help!
2) Fieldwork Fails on BBC radio
This week, Fieldwork Fails are on the radio!! Every day of the week, one of the scientists I illustrated is interviewed on the BBC and talks about his/her #fieldworkfail.
Agata Staniewitcz went first, talking about the best way to be glued to a crocodile. Trevor Valle told us today how to swallow fossils. Other great advices to come…
3) Unlocked: new fieldwork fails!
Just 2 days after the last stretch goal, a second one has been reached! Thanks to all of you!
What did you unlock? Two extra Fieldwork Fails in the book!! Congrats!
The third stretch goal will be unlocked at 750 backers. It's about 3 fieldworkfail postcards for all pledges of 30€ and higher!
Now two stretch goals are gone so I will add a new one later in the week.
Many of you asked me questions about the project these last days, and that was a good initiative. I will update the FAQ soon, so don't hesitate if you have any other one!