Missed the Kickstarter ? 
The book is available here for order.
For more info about the book, you can still take a look at the Kickstarter project, follow the Facebook page or for any question, contact me!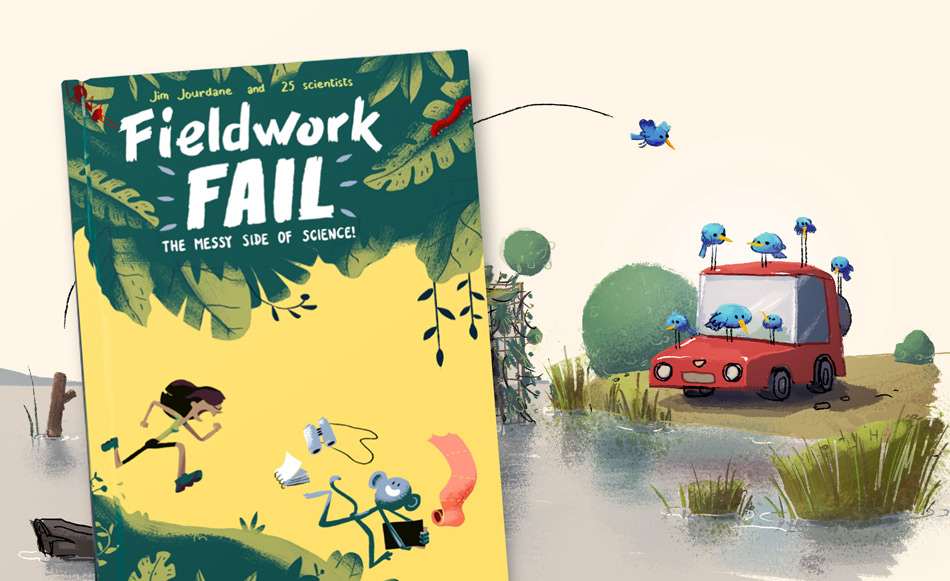 Glued to a crocodile, swallowing fossils, or shoes melted by lava… Scientists working on all continents share their best stories, from the Colombian jungle to the Antarctic ice. The book dive into the everyday mistakes of biologists, archeologists, entomologists, or volcanologists!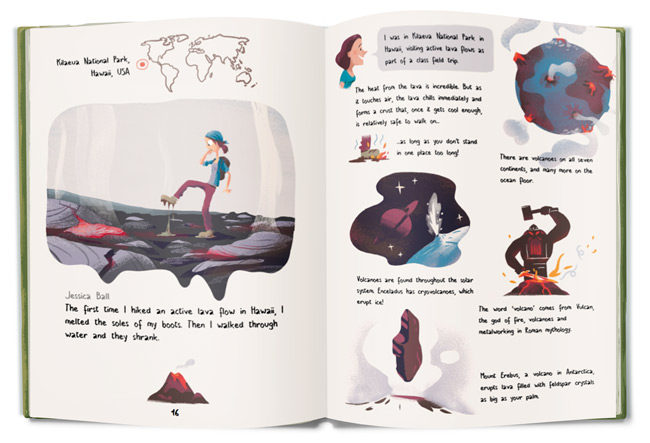 These stories originally come from Twitter, where scientists were sharing their best stories from the field. I contacted 25 scientists and asked them a few questions about their everyday work. I wanted to make a book fun and easy to read, to share the love of these scientists for nature and science.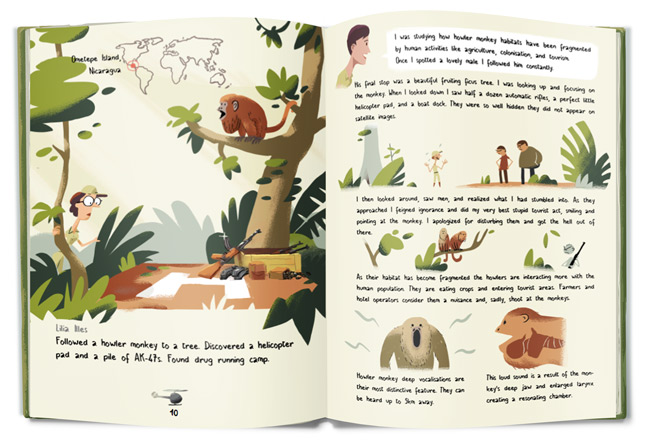 The book has been funded with a crowdfunding on Kickstarter with 1200 backers. I spent a year making this book, selecting, illustrating and completing all these stories by testimonies of the scientists. Now the book is finished, you can pre-order it above. Books will be shipped on July.