Some news about the book!
First of all, sorry for the lack of news these last weeks. I had no idea what I could show you as the areas in which I advanced were not so much visual ones.
Still I hope to give you a little insight. I'll try to improve my communication the next weeks 🙂
Showcasing a project is easy, but when you arrive at the stage of implementation, no room for approximation, everything need to be clarified and precise.
Moving forwards in the project I needed to decide first to a gazilion of elements like these: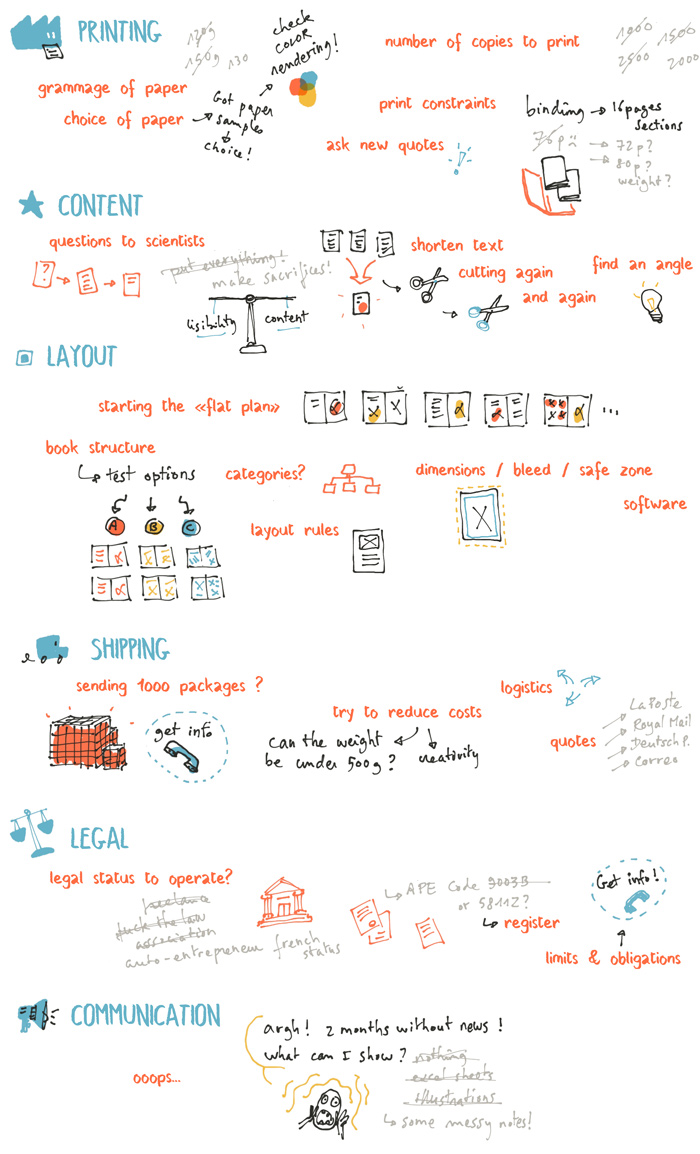 One piece at a time, most of these questions are now resolved.
So let's the next part begin : the content!
A good part of the fieldworkfail illustrations is already done. Most of the work yet to be done is the drafting and the content of the « did you know / educational / science is fun / let's talk about » pages
I contact one at a time the scientists and ask them questions to advance that part.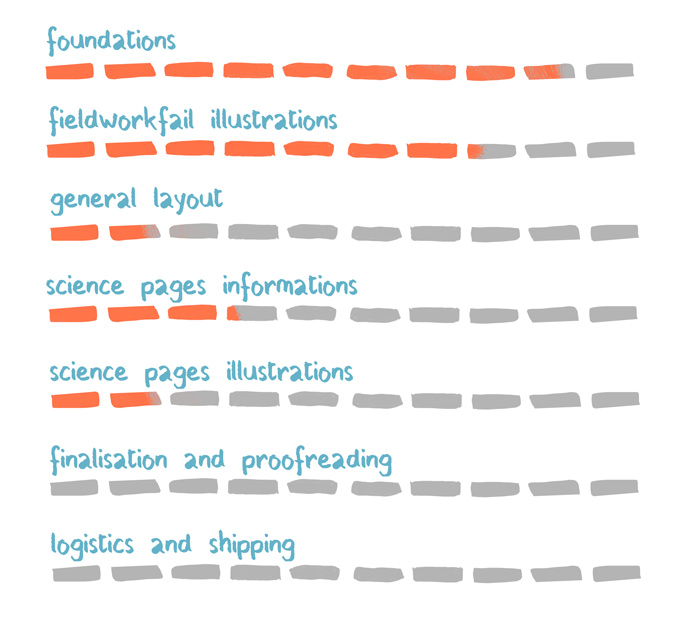 Cocha Cashu
I told you in a last news about Cocha Cashu, biological station in Peruvian Amazon.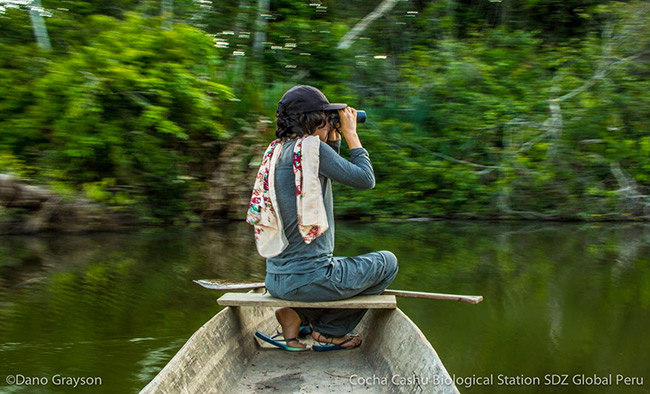 Here too, it's becoming more precise. I'm going out there to bring you back some drawings about fieldwork on Amazon rainforest. Also several rewards of this Kickstarter were related to Cocha Cashu, like drawings and watercolors.
I'll bring a little laptop with which I look forward to continue the work on the Fieldwork Fail book at the same time!