3 questions to Tara:
Can you explain what was your job about ? What was you doing in Kenya with bees ?
I was working on a human-elephant conflict project in Kenya called the "Elephants and Bees Project". To give you a little background, elephants will often eat and trample entire farms of crops in Africa, which drives human-elephant conflict, making people afraid of them and not wanting to protect them.
But Dr. Lucy King discovered that elephants are afraid of bees, and that whenever they hear bees, they will warn their herd of the danger and leave the area. So, she began constructing "beehive fences" that surround subsistence farms near areas where elephants frequently travel. A beehive fence is a series of beehives hung up and attached to each other with a wire, so that when an elephant walks into the wire, it swings the hives, agitates the bees, and scares away the elephants.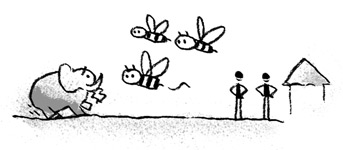 I was there to help maintain these fences, build new ones, collect data on the elephants' behavior and movement in response to the fences, and monitor the occupation levels of the beehives.
What happened after ?
We did access the hive, which had been damaged by a storm the previous night and was hanging sideways, so we repaired it and hung it back up before another storm rolled in that night, which we got caught in. A couple of us were getting bitten by the safari ants the whole time we were doing repairs. It was kind of a disastrous night – they weren't all like that…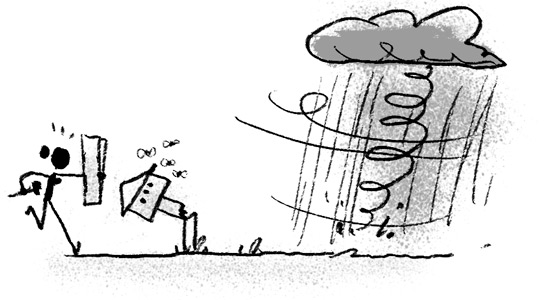 An animal you love ?